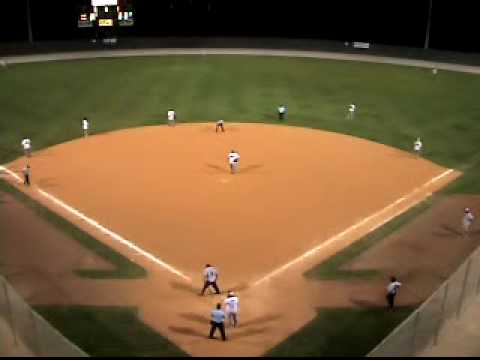 Our site is dedicated to all the Slow-Pitch Fanatics out there who are 
looking to improve there game in every aspect. We have many free Softball guides geared toward helping you Improve your game. For us, Its not just a Men's League or a hobby, it is a passion. It doesn't matter if you are a beginner or a seasoned expert, we have the best softball advice to help you Achieve the results you strive for. The best tips come from real, experienced players who love the game and know what works and what doesn't. We offer USSSA and ASA Bat Review Guides, Hitting Tips, Hitting Drills and Conditioning Routines.  
Hitting Tips


Hitting a homerun is one of the Best Feelings on the Planet. Proper Mechanics, Rotational velocity is the key to great a great power hitter. Read our Hitting Tips Section and soon you will be Clearing the Fences!!!!

 




Enhance Your Softball Strength


Weather your sprinting around the bases or tracking a ball down in the gap, Softball is a game of explosive bursts of power, and reactions. Enhance your softball strength and train properly. Read our Guides!!!

 




The speed of the bat traveling through the hitting zone is crucial for making good contact and for hitting the Softball as far as possible. Follow our Hitting Drills Section where we have drills and tips for you to practice!!



The information contained in this website is for general information purposes only.
The opinions expressed in these articles are the views of the author of the articles.
Please note that Slowpitch-softball.com does not control and cannot guarantee the relevance, timeliness, or accuracy of the outside materials and Videos. Site Created: 2010. Everett, WA 98208